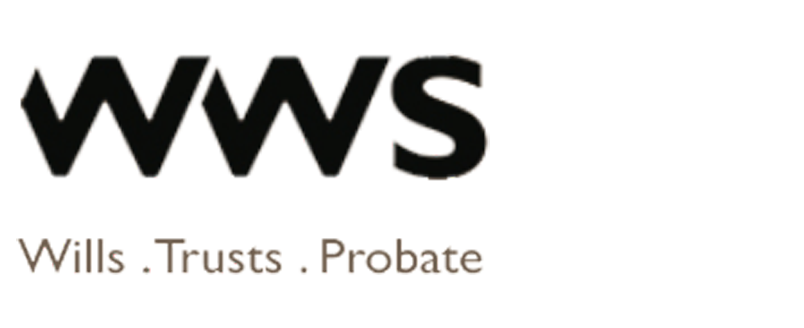 Will Writing Solutions Update
12 Apr 2021
According to a survey conducted by the People's Dispensary for Sick Animals (PDSA) in February 2020, around 51% of UK adults own a pet. Around 26% of UK adults own a cat with an estimated population of 10.9 million pet cats, and around 24% of the UK adult population own a dog with an estimated population of 10.1 million pet dogs. So, it is clear that we are a nation of animal lovers in the UK. Animals and pets are a big part of someone's life; they are a friend, companion and people have a love and bond for animals that words cannot described.
Every year, thousands of people die without making proper provisions in their Will for their animal companions. Due to not having these plans in place, many animal companions will not stay within the family. Fortunately, making provisions in your Will is easy to do with the help of Will Writing Solutions.
So, as you can imagine, everyone here at Will Writing Solutions are asked frequently as to whether it is possible to leave money or property to animals or pets in a person's Will? Unfortunately, the short answer is "no, you can't directly". Due to the beneficiary principle, gifts that a person makes in their Will must be given an identifiable human.
However, this does not mean that you cannot provide for your pets and animals after you have gone.
So, what can I do instead?
Instead of leaving your money to your animals specifically, you will have to leave the money in a trust with the purpose of caring for your animals and pets. The law requires that any trust is limited to a period of 21 years, but this can be discussed further with one of our experienced expert Will writers.
You will need to appoint a specific person (but this can be more than one person if you prefer) to look after the money. This appointed person would be able to use the money however they see fit in caring for your animals as per your wishes.
Consider the possibility that even if the person agrees to care for your pet now, they may not be willing or able at the time of your death. To avoid this, you may want to consider including substitute beneficiaries. You can require that an undertaking to care for your pet is given as a condition of the beneficiary receiving any cash gift you are leaving for the pet's upkeep.
To ensure your wishes are understood, you may wish to leave a Letter of Wishes which sets out how you would like your pets and animals to be cared for, and how much money should be spent. Your Letter of Wishes will have two main purposes:
To provide your pet's carer with vital information such as dietary needs and medical issues
To give you an opportunity to specify how you would like your pet to be cared for. The letter can also contain important information such as microchip ID number, age, and breed of your animal.
When deciding how much money you should leave to care for your pets, you must consider what would be an "appropriate" amount. For example, it might not be deemed as appropriate to leave £200,000 in a trust to benefit an elderly dog. This would probably be regarded as an unreasonably large amount given the dog's life expectancy and needs. To combat this issue, you could include a clause in your Will to instruct that any money remaining after your pet passes away should be given to a charity. This could be an animal charity in memory of yourself and your pet which would be a wonderful tribute to you both.
But how much will be enough?
The true costs are of owning a pet are typically underestimated. For example, research conducted by the PDSA found that a person will spend around £21,000 to £33,000 on a pet dog during their lifetime. This does depend on the size, age, and breed of the dog. Annual costs will vary depending on the age of your pet too as older pets tend to have higher expenses for medication and vet bills.
If you leave an absolute cash gift, keep in mind the effect of inflation. You may want to increase the gift so that it maintains its value in comparison to the cost of living. This issue can be discussed with our experienced Will writers at Will Writing Solutions if you have any concerns or are not sure where to start.
Should I consider Pet Charities?
An alternative to nominating a friend or relative as your pet's carer is to make arrangements with a pet charity of your choice.
For example, the Cinnamon Trust is a specialist national charity which seeks to relieve the anxieties and problems faced by elderly and terminally ill people and their pets, thereby saving a great deal of human sadness and animal suffering. The Trust's primary objective is to respect and preserve the treasured relationship between owners and their pets. The Trust provides long term care and love for pets for when the owners are not able to.
Arrangements are made between the owners and the Cinnamon Trust in advance so owners have peace of mind that they beloved companions will have a happy and safe future.
The Cinnamon Trust have a national network of over 17,000 community service volunteers that has been established to provide practical help when any aspect of day-to-day care poses a problem. The Trust also has a national fostering service providing for pets whose owners face a spell in hospital until the pet and owner can be reunited again.
But this is just one example of many pet and animal charities that are wanting to help you and your pets through difficult times. Again, all of this can be talked about with one of our experienced expert Will writers.
It is important that the Executors of your Will are aware of any arrangements that have been made between you and any pet charities.
How can we help?
If you are thinking about creating or updating your Will, then we can provide our expert will writers to help you decide what is the best for your Will. Our team of will writers have many years of experience writing and creating Wills with many clients over the years. Please call us on 020 8158 5007 or email us on info@willwritingsoultions.com.